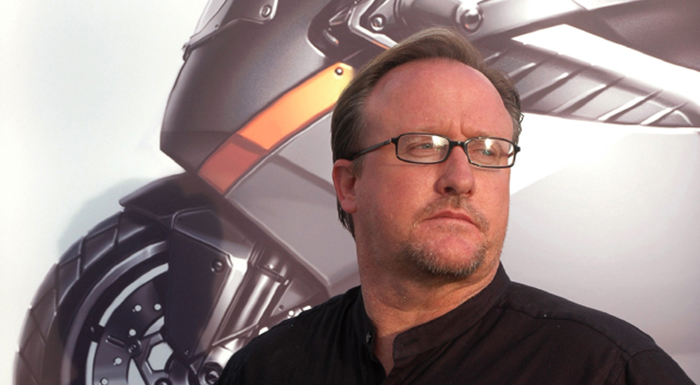 Rob Brady sits down with Andrea Lehner of The Suit Magazine to discuss ROBRADY's holistic approach to design.
Robert Brady, CEO of Florida-based firm ROBRADY, does more than design innovative products—he's designing entire businesses.
The 21-year-old firm is well-known for its award-winning product designs, but that's only one of the three elements making up the ROBRADY group. They also offer production and capitalization. Through these, the company helps underfunded startups bring concepts to fruition.
Working with a vast array of business models, from startups to Fortune 10 companies, the ROBRADY team gained the insights needed to add capitalization to its services. "From a leadership standpoint, having a front-row seat with so many very visible companies has given us an opportunity to see what to do and what not to do. Now that we are helping new startups, we really have a great idea of how to go about it."
The capital element of ROBRADY already has a portfolio of five companies, including two or three that are expected to generate revenue within the next six months. And Brady is now developing that end of the business by integrating external capital for the first time. ROBRADY capital is now raising a $10 million investment round to further its activities and invigorate the Sarasota start-up scene.
The recession has played its part in ROBRADY's diversification. "Recession forces entrepreneurs to be more creative and flexible in putting together deals," Brady says. "Most entrepreneurs are creative when it comes to the innovations they bring to market, but you can't stop there. Creativity has to be in every business deal and every different way to pay back returns on investment."
Brady says they got hit hardest in the summer of 2008. "We lost about 85 percent of our business, which should have knocked us out. But we got together as a team and put together the instruments to communicate our brand. The advent of social networking at the same time was a godsend because the price is right." Through social networking they were able to connect with new markets and entrepreneurs, and they continue to utilize the benefits of social networking when creating images for the startups they work with.
ROBRADY became known for their work in transportation, designing products like Segway, Vectrix, boats, vehicles, and even electric folding bicycles. In this field, Brady insists that electric is the way of the future. "We just don't have engines around anymore. Everything we're doing has an electric motor."
But today, medical design is at the forefront of their business. "We're experts in humanizing the medical experience. Through ergonomics and aesthetics we're able to optimize the human interaction with medical devices for both operators and users." Brady says.
The latest ROBRADY venture is Ziivaa. "It's a non-invasive, drug-free medical device that relieves menstrual discomfort in minutes." Brady says, adding that since menstrual pain is one of the leading causes of missed school and work, a product that can provide all-day relief is a game-changer.
Whether in the field of transportation, medicine or whatever the next frontier may be, ROBRADY design Inc. continues to perfect their holistic approach to design. "Our venture group looks at things from a bigger picture," Brady says. "We see that it's about more than just an interesting product. It's about the entire company."
THE SUIT magazine provides in-depth analyses of successful corporate executives, business owners and professionals, along with topical investigative news reporting, combining a trade approach with a journalistic emphasis. To see this article as it appeared on their site click here. To learn more about THE SUIT Magazine visit their site here.